Watch
Made some pumpkins since Halloween is coming up soon =]. Quite happy with how they turned out.
Hope you guys like it!
For more pictures and behind the scenes, please check out my tumblr!:
[link]
=]
Materials: polymer clay, chalk pastel
------------------
Join the miniature group:

Commission Info: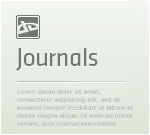 Commissions [OPEN]Rules:
1. You must be 18+ to order, if not, please let your parent/guardian know you want to order and that a package will be arriving for you

2. There are no refunds since it is a customized piece

3. I reserve the right to make similar or same designs in the future

4. All prices are in USD

5. If your piece arrives damaged (I know accidents do happen), you can let me know and we can work something out.

Other Info:
1. Each piece will be made with Polymer Clay as the main medium, it might be accented with other materials, (ie: wood, beads, string, glitter, etc...)

2. Each order shipped out will be accompanied with a tracking number (whe
Etsy:
[link]
Tumblr:
[link]
YouTube:
[link]
Honestly, almost everything about his is perfect.
I love the dark tones on the jack-o-lantern that add a touch of realism, without destroying the cute clay effect.
There are 2 places that I feel could be improved: 1, where the stem connects to the pumpkin 2, The light, or yellow clay inside of the pumpkin.
Basically the only things I can suggest are to make sure the clay is always smooth, even when it should be anne is lumpy... if that makes any sense

I also love the photography in general, good photo as well as a good background--and the lollipops are adorable.
Overall, a great job, I hope you had them on display for halloween!
The Artist thought this was FAIR
1 out of 1 deviants thought this was fair.