Here's a size reference of
--------
Hi everyone!
I have always loveeeed going to aquariums. That was the inspiration for this piece. I wanted to make something small that fit in a bottle while at the same time I wanted it to be underwater related with gentle colors.
I wouldn't say this piece is perfect since I see some places were I would want to improve and experiment some more, but overall, I like it =].
This bottle has a cork on it but I didn't put it on yet. (It will have an eye pin at the top so it can be worn as a pendant). It was easier to take a better picture with light coming in from the top. The bottle itself measures about one inch tall and the fishes are quite tiny!
so tiny I don't know what to compare it to.
The bottom of the bottle is lined with sand and everything else is made with polymer clay. The seaweeds were quite interesting to make. They are extremely thin, where even after baking it, it still moved and waved because it was almost paper thin (think the resin distorted it so you can't really see how thin it is from this angle).
Hope you guys like this piece! I had a lot of fun making it =].
P.S. - It looks nicer in real life = I'm still working on my photography skills but they never look like what I see in real life OTL. Tips would be appreciated!

----------------
Materials used: polymer clay, sand, resin
Time spent: 3 -4 days (including drying time)
Size: 1 Inch Tall
-----------------
Join the miniature group:

Commission Info: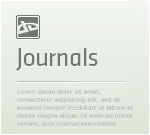 Commissions [OPEN]Rules:
1. You must be 18+ to order, if not, please let your parent/guardian know you want to order and that a package will be arriving for you

2. There are no refunds since it is a customized piece

3. I reserve the right to make similar or same designs in the future

4. All prices are in USD

5. If your piece arrives damaged (I know accidents do happen), you can let me know and we can work something out.

Other Info:
1. Each piece will be made with Polymer Clay as the main medium, it might be accented with other materials, (ie: wood, beads, string, glitter, etc...)

2. Each order shipped out will be accompanied with a tracking number (whe
Etsy:
[link]
Tumblr:
[link]
YouTube:
[link]